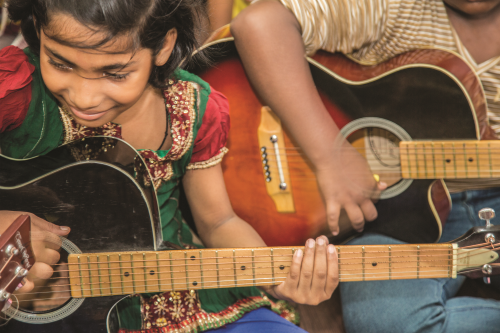 Our Achievements
1. SKHM is the first-of-its-kind Kolkata NGO to implement play and art-based therapy in RLAs to gauge vulnerability of women and children, and addresses them with psychological intervention methods.

2. SKHM started working with 16 children in November 2009 and by 2016 had reached 200 children (approximately) in the Bowbazar RLA alone. Among them 158 children avail SKHM programmes.

3. In July 2016, SKHM inaugurated a new centre at the Shonagachhi red light area. Currently, 30 children are part of the Shonagachhi centre.

4. The organization has been successful in maintaining zero (school) drop-out rates among SKHM children in the past two years.

5. SKHM has enabled 30 mothers, 30 fathers and 54 youths in Bowbazar area to access therapeutic counselling, vocational and skill-building training and has supported them to choose alternative livelihoods.

6. SKHM has put 84 children into mainstream schools.

7. SKHM has identified and referred 11 (exceedingly) vulnerable children to residential schools.

8. SKHM started a South India Chapter in Bengaluru.

9. SKHM started a second centre at Bowbazaar in 2016 to accommodate an increasing number of community children seeking support.